School Appointments
School Captain      –     Laxman Rawat
School Captain      –     Deepti
Head Boy               –     Laxman Singh Rawat (XII A)
Head Girls              –     Deepti Chhetri(XII)
Co-Ordinator          –     Shaifali (XII)


House Incharge
---
House Tutors
---
Captain
---
Vice-captain
---
Prefects

Mrs. Vandana Mathur
---
Poonam Pundir
Nirmal Verma
Mamta Rawat
Neelma Bahukhandi
Meenakshi Rajput
Neelam Dixit
Vibhooti Bhushan Goswami
---
Shyamli Dhyani (XII B)
---
Azad Sing Rawat (XII A)
---
Anurag Dimri (XI B), Deepak Bhatt (XI A)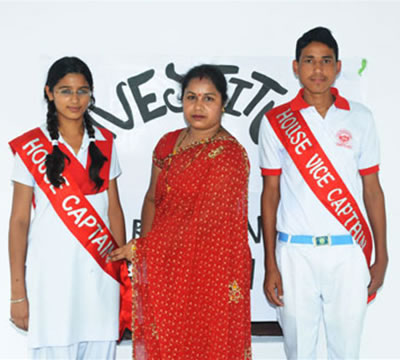 Nalanda was an ancient center of higher learning in Bihar, India. The site is located about 88 Km south east of Patna, and was a religious center of learning from the fifth century AD to 1197 AD. Nalanda flourished between the reign of the Sakraditya (whose identity is uncertain and who might have been either Kumara Gupta 1st or Kumara Gupta 2nd ), supported by patronage from the Hindu Gupta rulers as well as Buddhist emperors like Harsha and later emperors from the Pala Empire.
---
House Incharge
---
House Tutors
---
Captain
---
Vice-captain
---
Prefects

Mr. Kailash Chauhan
---
Sonia Dhasmana
Rajesh Bisht
Maneeta Joshi
Manisha Bisht
Manju Yadav
Payal Sharma
Vikrant Gupta
Premlata
---
Bhumika Nautiyal (XII B)
---
Aparna (XII A)
---
Ashish Gairola (XI A)Vaishali Badola (XI B)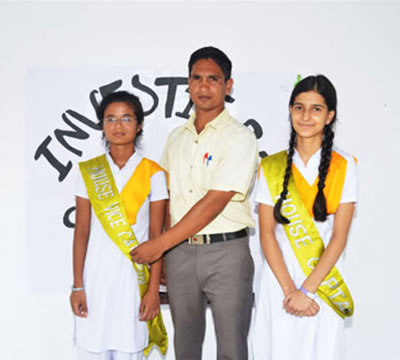 Taxila is a town and an important archaeological site in the Rawalpindi District of the Punjab province in Pakistan. Taxila is situated about 32Km northwest of Islamabad Capital Territory and Rawalpindi in Punjab; just off the Grand Trunk Road. It was a part of India before Pakistan came into being after partition of India.
The city dates back to the Gandhara period and contains the ruins of the Gandharan city of Taxila which was an important Hindu and Buddhist center, and is still considered a place of religious and historical sanctity in those traditions.
---


House Incharge
---
House Tutors
---
Captain
---
Vice-captain
---
Prefects

Mr. Avinash Rawat
---
Ms. Neelam Chauhan
Ms. Rajni Dhiman
Ms. Usha Nautiyal
Ms. Madhu Tyagi
Ms. Shivam Purohit
Ms. Pushpa Negi
Ms. Vinita Bhatt
Ms. Rehna Malik
---
Lakshmi Negi (XII A)
---
Shashank Amoli (XII A)
---
Ankit Negi (XI A)Shakshi Sharma (XI B)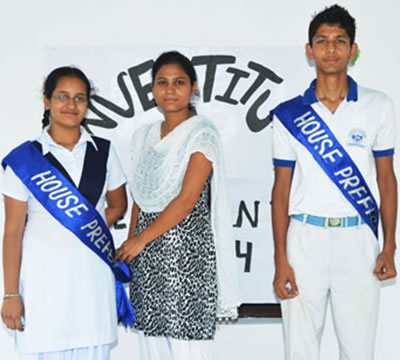 Vikramasila was one of the two most important centers of Buddhist learning in India during the Pala dynasty, along with Nalanda University. It was established by King Dharmapala in response to a supposed decline in the quality of scholarship at Nalanda. It is located at about 50Km east of Bhagalpur and about 13 Km north-east of Kahalgaon, a railway station on Bhagalpur-Sahebganj section of Eastern Railway.
---


House Incharge
---
House Tutors
---
Captain
---
Vice-captain
---
Prefects

Mrs. Manju Sharma
---
Ms. Neelam Verma
Ms. Deepak Rawat
Ms. Sarika Aggarwal
Ms. Mamta Mehandiratta
Ms. Amita Bhatt
Ms. Ritu Anand
Ms. Neetu Chand
---
Pooja Rana (XII B)
---
Suvarna Nautiyal (XI A)
---
Bhyagyashree (XI A)Kuldeep (XI A)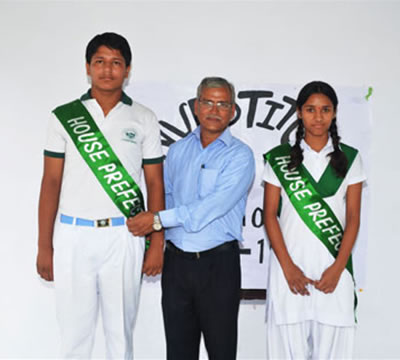 The Mahabharata records Indraprastha as being home to the Pandavas, whose wars with the Kauravas it describes. It is believed that Indraprastha was a significant city in the Mauryan period, based on analysis of a stone carving found in the Delhi area at Srinivaspuri which records the reign of the Mauryan emperor Ashoka.