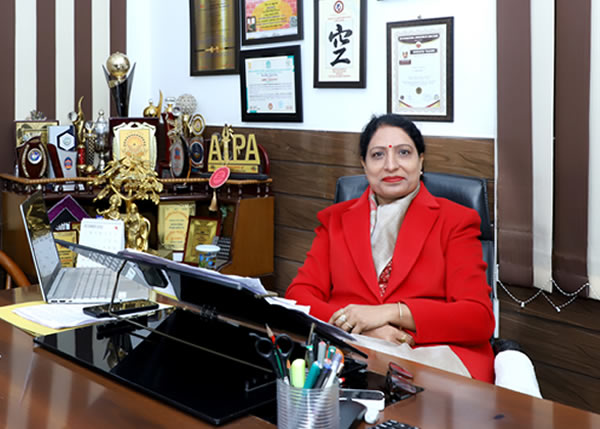 All of us have the ability to delve with deep into the realms of our mind and find some treasure there, which really are our impressions about this world as well as our experiences. Some of them are turned into beautiful expressions by the creative minded. Though unpolished a gem can be spotted by an expert.
The aim of our school is to provide unmatched qualitative education par excellence to develop the best that is talent in children and to encourage the child to explore the joy of learning. It is quitely said by G.K. Chesterton that "Education is simply the soul of a society as it passes from one generation to another."I provide the leadership necessary for the school to educate all the students to meet or exceed the provincial academic standards. My aim is to cover the curriculum and to avoid the stigma of being "soft" or "spoiling" towards students. Children have life beyond the classroom so we all are concerned about it. We at Foothills Academy work towards providing our pupils with a holistic education which gives 'hope' to the next generation.

I would like to end with a beautiful quote by Nelson Mandela
"Education is the most powerful weapon which you can use to change the world."
Here at foothill we are trying out best to change the world for the best.